CENTRAL LONDON OSTEOPATHY & SPORTS INJURY CLINIC
We provide osteopathy and physiotherapy 7 days/week plus massage and other treatments.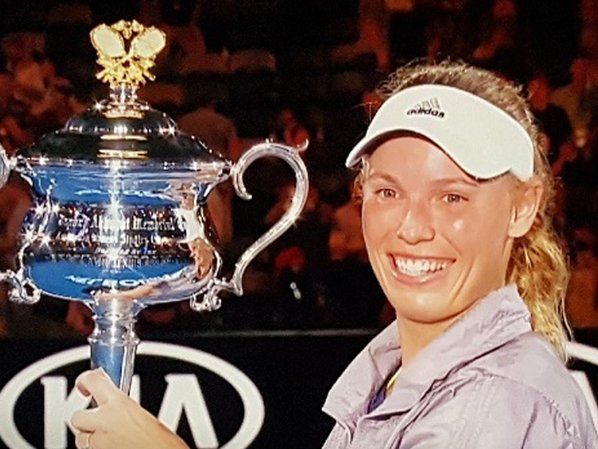 CAROLINE WOZNIACKI – WINNING THE 2018 AUSTRALIAN OPEN. we congratulate you, Caroline and we are proud of having been at your side for so many years.
Apart from Caroline we look after countless high level sports people – even an Italian Serie A football club and the Danish Tennis Federation.
British Medical Association, BMA, guidance says that GPs can safely refer their patients for osteopathy as osteopaths are statutorily regulated health professionals
Above are just a few of the conditions Central London Osteopathy and Sports Inury Clinic specialise in.
Our osteopaths and physiotherapists from Central London Osteopathy and Sports Inury Clinic have treated about anything possible – but if you should present with the most complicated injury, we might have to put our heads together. We are able to involve the best experts across our disciplines to achieve the best treatment results for our clients.
Certainly if you look for the best osteopath near me or the best physiotherapist near me, we hope that you will not be disappointed with us.
Central London Osteopathy and Sports Inury Clinic is reputed for efficiency and the best care, and that is why we look after more of the best athletes than probably any other osteopathy clinic in London.
In the 2009 athletics world championships, 5 (from 4 different countries) of the 8 finalists in the men's 100m had in common that they have had treatments from practitioners of the central london osteopathy and sports injury clinic.
That might be a world record?
Osteopath on ITV Breakfast Show
O
steopath Torben Hersborg from Central London O
steopathy and Sports Injury Clinic demonstrating
workstation set-up's on ITV's breakfast show.
Caroline!

Caroline Wozniacki reached the Womens Tennis World rankings number one 11th October 2010 and again 27th of January 2018, winning Australian Open
Caroline!

Yohan Blake,
100m World Champion,
400m Relay Olympic Gold Medalist, World Record Holder and World Champion.

Trusted by Olympic Champions


Christine Ohuruogu – 400m double World Champion and Olympic Gold Medalist.
Anna Friel likes

"The only man who touches my back (when there are problems) is Torben. He is THE BEST. When I was told my back would take 2 weeks to fix – Torben had me on my feet in 2 days.
Trusted by Oscar Winners


osteopathy for actors and sports people.
Torben with Caroline Wozniacki and Mark Rylance
Advice on how to improve your tennis serve by our physiotherapist and former wta player susana tous:
Olympic osteopath, fabio basile, advices on how to prepare for london marathon:
Osteopathy vs physiotherapy
Central London Osteopathy and Sports Injury Clinic originally started with only osteopaths and sports massage therapists, hence our name, but since many years we had some new complimentary therapies added incl. physiotherapy and acupuncture.
Whether you have back pain, frozen shoulder, post surgical knee pains and you are not sure to see an osteopath or physiotherapist – our advice is either of them, since our physiotherapists are very much hands on and you can expect effective manual treatment.
Although you might have experienced physiotherapists elsewhere only giving rehabilitation exercises & ultra sound and therefore believe that physiotherapy is not addressing the problem as instant as osteopathy, here we deal with clients who put foremost the need to get out of pain and better urgently.
Many of our clients come for a back pain or sports injury and therefore wish to have osteopathy or physiotherapy, and a common question is: "should I see an osteopath or a physiotherapist?". The answer is quite simple: As the physiotherapists in Central London Osteopathy and Sports Injury Clinic are very much hands on in their approach, and our osteopaths deal a lot with muscle injuries, we recommend either an osteopath or a physiotherapist.